Update 04/26/13

Just some minor updates.

Update 11/01/08

I've added pictures from Halloween 2008.



Update 02/08/08

I've added pictures from the Childhood Revisited Art Show.

Update 10/01/07

I deleted the Other Stuff Page (I forgot all about it anyway) and replaced it with a Guestbook so we can see what you have to say. I shifted that content to other pages where it seemed fit. I also fixed the menu and made it carry through all the webpages.

Update 09/24/07

I added a couple pictures to the Main Page with my new projects.
Forums have now been added at cardboardcostumes.freeforums.org
Now it will be easier for me to answer people's questions.



Update 05/19/07

Main Page updated with recovered pictures and video of Bumblebee. Wizard World 2006 Pictures moved to Costume Appearances page.

Happy Birthday Uncle Marty and Chewbacca!

Dante, We'll miss you!




Update 10/17/06
I've been busy making Cat Condos. Pics are in the Current Projects page.



Update 08/12/06
All New Website design is up. Now with tons more pictures. Click around, you'll see something new!

Video Of Optimus Prime in Action in the Other Stuff Page.

Laserbeak is Complete!
It took 5 months with a 3 year break because of Builder's Block but Laserbeak is finally finished.  It features full transformation and light up eyes, mouth, lasers, jets, and grills.  It uses 3 watch and 6 AAA batteries.  All the lines and colors are grooved in or raised surfaces.  The backpack's battery covers are held on with magnets so there's no ugly hatch or hinge.  All the moveable joints came from a Voyager Class Transformer toy so that the wings and legs click into place.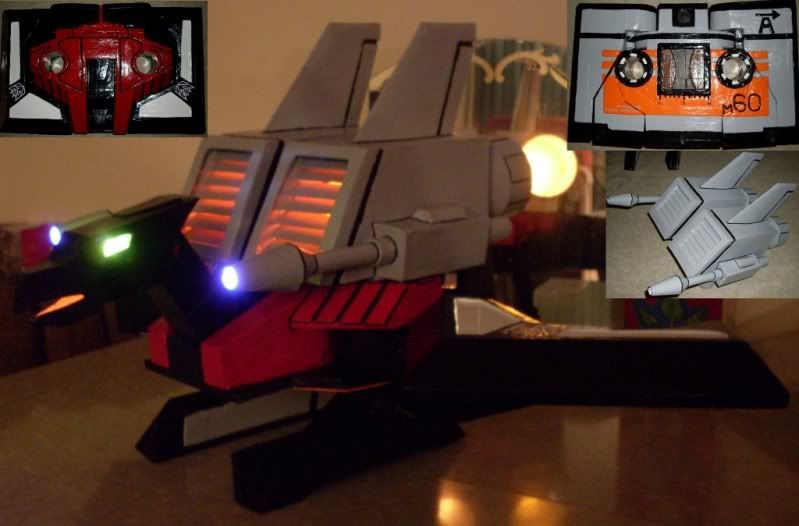 Childhood Revisited 2009
These are pictures from the Childhood Revisited show at Moct in Milwaukee on May 14th, 2009. There was a lot of interesting artwork and a book was released with picures from last year's show.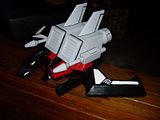 We brought Genesee's Bumblebee costume out for Halloween this year. Here's some pictures that I took when I had a chance.

I found this on YouTube the other day. A guy named
gangibson
had posted this from when we were down at. WizardWorld Chicago 2006. You can see Bumblebee moving around!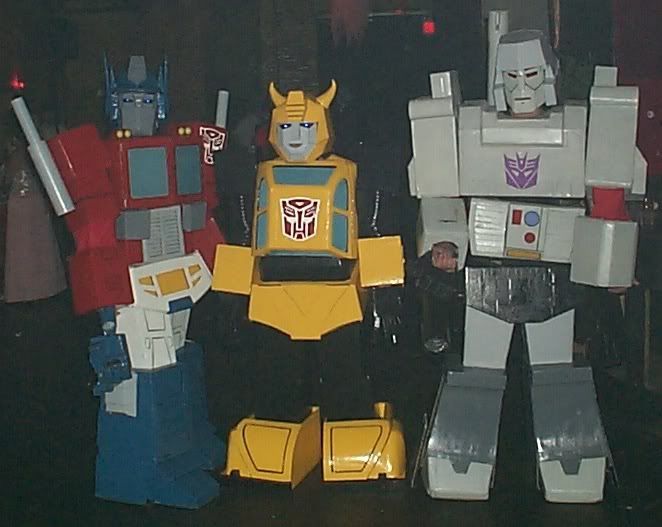 If you would like to make a donation to CardboardCostumes.com to help pay for the upkeep of this website and help support the creation of new costumes, please click the below button to be connected to PayPal.  Thank You.